Feroof, the world leader in Galvalume steel tiles
Feroof is a renowned Korean manufacturer, whose manufacturing secrets are passed down from generation to generation in order to always provide you with the highest possible quality.
It is not for nothing that our tiles are guaranteed 50 years!
Certificates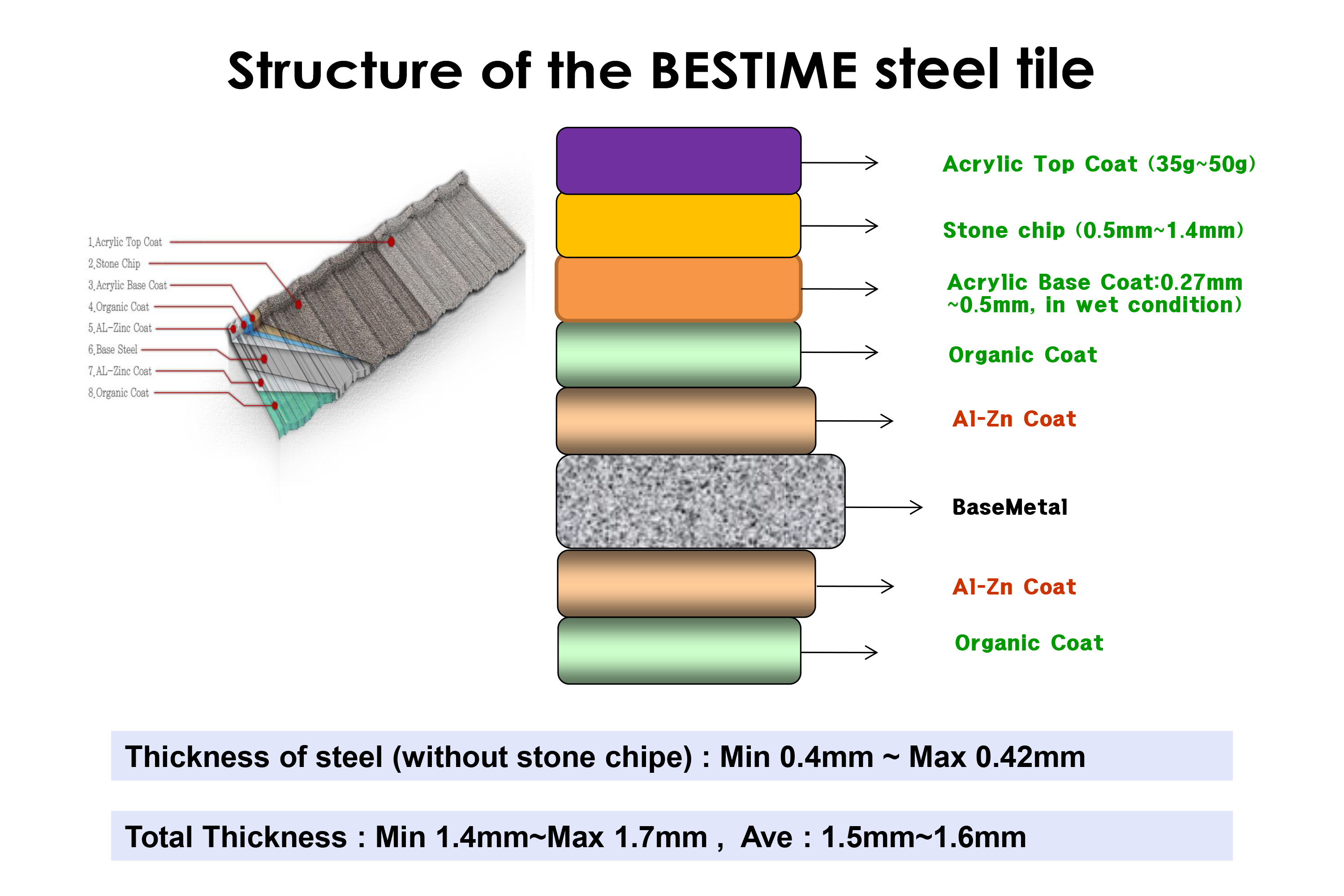 The manufacture of Bestime metal tiles in Galvalume steel by Feroof
Our tiles are made from heated acrylic polymers, flame retardant materials, anti-rust materials and natural stone particles (the highest quality volcanic stone in Italy) on a surface treated galvalum steel sheet, which is 5 times more resistant to corrosion and heat.
Corrosion resistant thanks to its specific structure made up of 8 layers.
Why choose Bestime Galvalume Steel Metal Tiles?
Simply because they offer a number of incredible benefits when compared to other solutions. They thus offer impressive characteristics:
Excellent thermal insulation: thanks to the combination of steel plate and natural stone, heat does not penetrate in summer.
 
Resistant to wind, hurricanes, hail and heavy rain.
 
Shock resistant: in the event of an earthquake, there is no risk of collapse due to the roof.
 
Prevent snowfall: the shape of the tile is made up of irregularities, and its surface is made of natural stone particles so that the snow accumulated on the roof in winter does not spill.
 
Very easy to install
 
Due to the granite surface (a very resistant natural stone) there is no slippage: this makes them simple to install, which significantly reduces the installation time.
 
Economical to purchase and install: it can be done without removing roofing materials from the existing building.
 
Non-flammable: in case of fire, fire will not spread.
 
Sound-absorbing: the small particles of natural stone on the surface absorb the noise of the rain.
 
Lightweight and durable.
 
Corrosion resistant thanks to its specific structure made up of 8 layers.
 
Recyclable, they respect the environment while reducing waste disposal costs.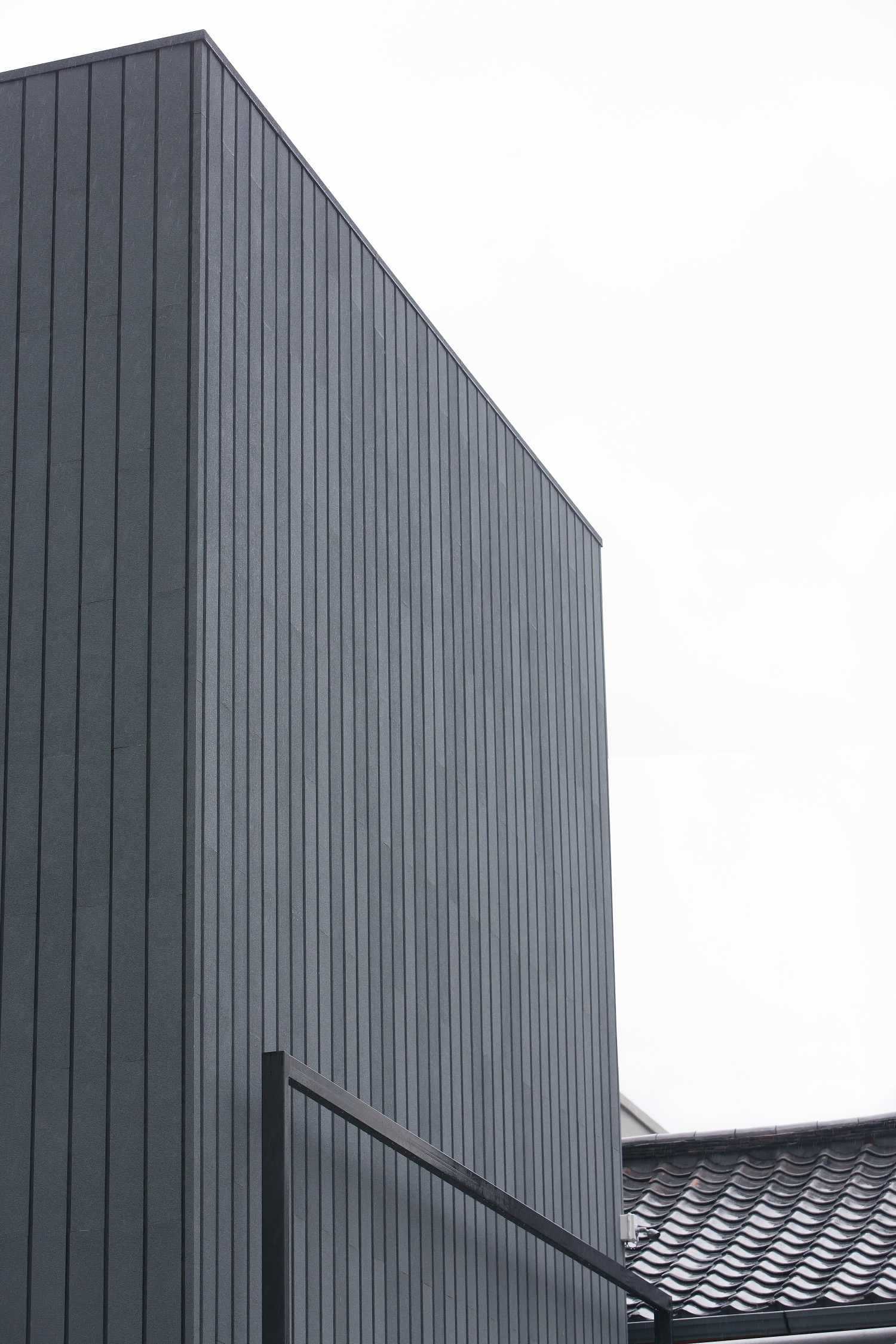 If you have any questions regarding the use of our Bestime Galvalume steel tiles or if you wish to order directly, please call us at +33 1 49 36 03 09 or e-mail us at contact@bestime.fr